Showroom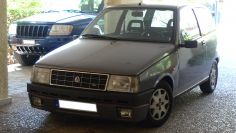 For sale Lancia/Autobianchi Y10 Turbo
EXCLUSIVE


The Y10 In general
You can read all about Y10 and specifically for the 1050 Turbo model here: https://en.wikipedia.org/wiki/Autobianchi_Y10
A few words about the car on sale

Rare, perfectly preserved rust-free fully functional Lancia / Autobianchi Y10 Turbo for sale. Color is the original factory painted. With no serious accident. The interior has been changed to genuine black leather...
Read more...
EXCLUSIVE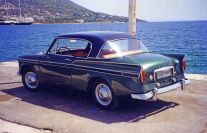 For sale Sunbeam Rapier
The Rapier in general
The Sunbeam Rapier is an automobile produced by Sunbeam from 1955 to 1976, in two different body-styles, the "Series" cars (which underwent several revisions) and the later (1967–76) fastback shape, part of the "Arrow" range.The first generation Rapier was the first of the "Audax" range of light cars produced by the Rootes Group, in this instance as part of their Sunbeam marque. Announced at the London Motor Show in October 1955 it preceded its Hillman Minx and Singer Gazelle counterparts which were not introduced until 1956. A four-seat, two door hardtop coupé – designated Series I with the introduction of the Series II in 1958 – it was different from the Sunbeam Mark III, the car it would eventually replace. Although designed "in house" by the Rootes Group, it was inspired, via the Raymond Loewy design organisation, by the new-generation Studebaker coupés of 1953.
Read more...